Nighthawk Racing
F1 In Schools is a competitive, multi-faceted STEM competition for high school students internationally.
Challenge
Design, analyse, manufacture, and race an F1-based car.
Solution
Our car, Matrix, broke the 10 second barrier at the Western Sydney regional competition in 2019. Additionally, we scored a 325 out of 350, placing us second in the Western Sydney region.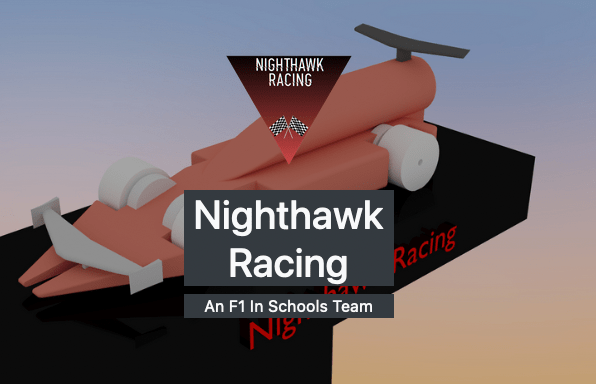 Nighthawk Racing was the first F1 In Schools team from the Catholic Education Diocese of Parramatta. As a team, we designed, manufactured, tested, and raced a Formula 1-based car at the 2019 Regional Finals, while maintaining consistent correspondence with sponsors, supporters, and the local community.
This project saw us break the 10 second time barrier in 2019, resulting in a final score of 325/350 at the regional final. The project involved presentations and communications to media outlets, as well as corporate sponsors such as Officeworks, Autodesk, Re-Engineering Australia, and Cloudflare. It also enabled our first major forays into the 3D CAD/CAM space.
The original website for this project is available at f1inschools.pshar.ma.